On Monday evening, we (
moderneccentrics
) delivered Mark Making workshops as part of 
Be Smart About Art
's 'Meet the Experts' event. Consisting of 1-2-1 mentoring and round table discussions on a vast number of topics, these were hosted by art dealers, agents, independent curators, legal experts, tech gurus, journalists, business coaches and fundraisers! As part of the evening, BSAA's founder 
Susan Mumford
 is always very keen to have a creative aspect to the event, which acts as a 'breather' or 'palette cleanser', and we were thrilled to be asked.
Liaising with 
Alex McIntyre
, BSAA's partnership manager and, after considering various different ideas, we settled on  mark making with natural inks as an interesting and interactive activity that would also raise the issues of sustainability and the environmental impact of an artist's practice. The idea was for the attendees to first explore making their own brushes from the materials we supplied including sea salvage, old fishing nets, plastic bags and dried foliage. Using homemade, unconventional implements is a way of freeing ourselves from standard ways of working. The unpredictability of the marks these brushes make means that using them is an adventure into the unknown, and a great ways of shaking up comfortable working methods.
Traditionally, natural inks were created by using oak gall, walnut husks or logwood. Iron gall ink, which has been used since the middle-ages, was used to write many of our most treasured artefacts including the Lindisfarne Gospels, Beowulf and the Magna Carta. Iron Gall is the most colour fast of the natural inks, and darkens with time due to the oxidation of the iron. Unfortunately, this has posed a whole set of conservation issues due to the acidity of the ink.
Virtually any foliage can be processed into natural ink, turmeric, irises, lichens, tree fruits and berries can all be used to create natural colours, although not all are permanent or lightfast like commercial inks. The colours may change and develop over time, but this is part of the fun of using natural 'living' colours. We decided to re-create one of the oldest recipes… With a jar of oak galls, courtesy of fellow textile artist 
Cherry Taylor
 and tins of 'iron water' created with rainwater and rusty nails on our balcony, we were all set to go…
Everyone took to the creative aspect of brush making, and the results were very diverse, as were the works created by them. Some artists revelled in the abstract qualities of the marks produced, and were thrilled by the randomness of the process. Others, such as 
Zahra Hussain
 were surprised by how relevant the workshop was to their own work.
'You've inspired me to try different techniques. The use of Gall ink was particularly impressive and resonates with me on a number of levels from environmental sustainability to the texture of the ink itself. Your workshop was the best part of the night for me!'   
Zahra Hussain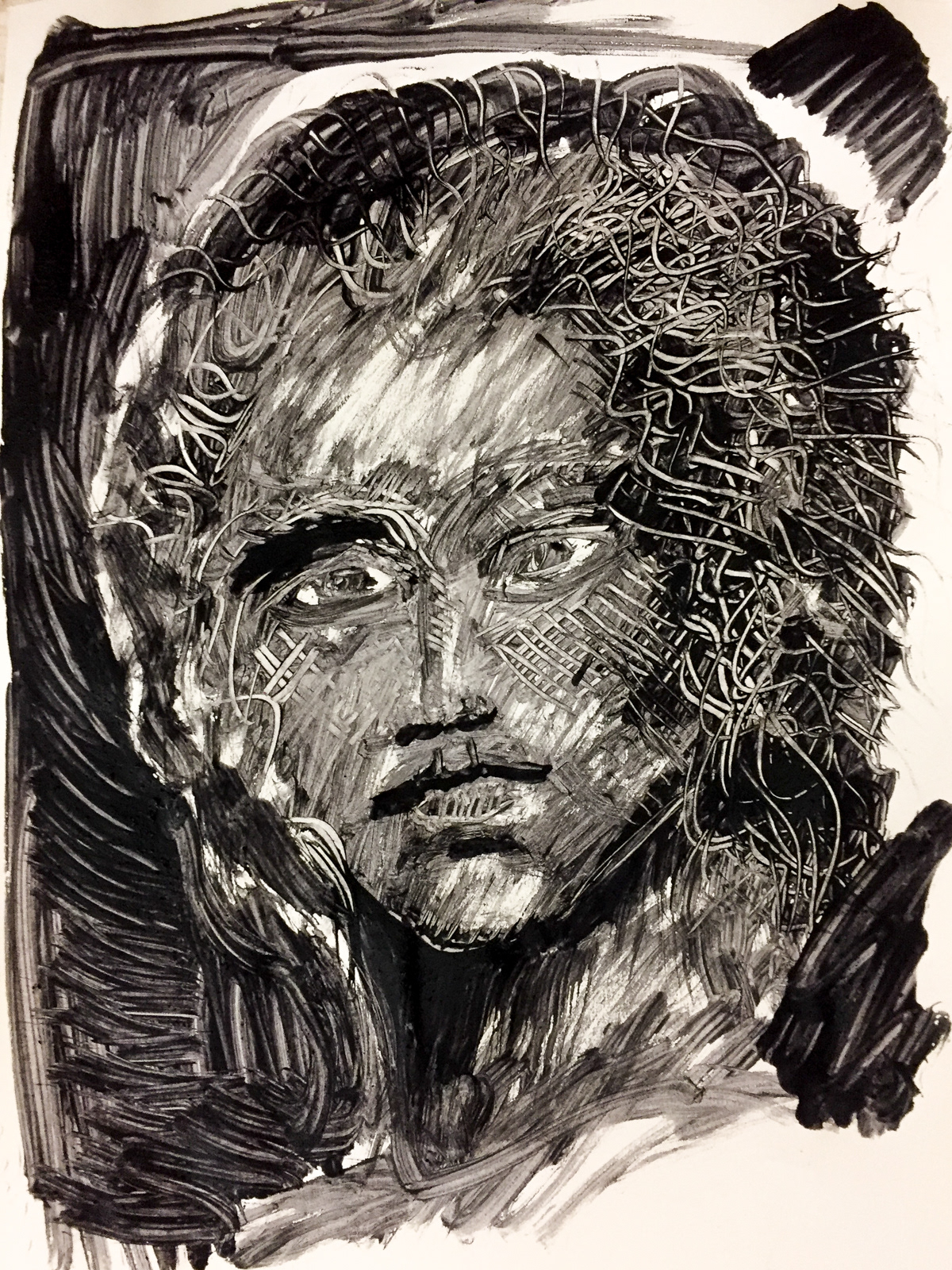 All photographs Jonathan Dredge