Ross Belton has produced three new works, under the working title 'Mythical Urban Fairytale', for the competition. Inspired by the 
Karo
 people of the Omo Valley Ethiopia, these Mythical Urban Characters were created with the bounty gathered and collected along City Basin towpath London.
In using natural and discarded materials found in the immediate vicinity of our location, Ross has discovered new and plentiful resources. New Zealand Flax, quite distinct from Northern Hemisphere flax, is traditionally used by the Maori as a fibre to create textiles, and is now commonly found along most urban roadsides. An architectural and remarkably self sufficient plant, it is now proving to be a favourite with London councils and an abundant resource. Some of the rusty metal used has been collected over many years as part of an ongoing project, 'Time'.

Select Festival Headdress Shop Trail (Prize Winner) – Stroud May 2017
Hunter
Eucalyptus branch and sycamore leaves, bound with New Zealand flax & recycled rusty wire.
Maiden
New Zealand flax bound circle chain mail, gathered Japanese anemones and recycled fine picture wire.
Soothsayer
Recycled fishing net, rusted ring and tin pulls, rib bones, gathered foliage; pine twigs and hydrangea blooms, recycled rusty fence finial and crochet recycled rusty wire.3x 60x40x40cm Plinth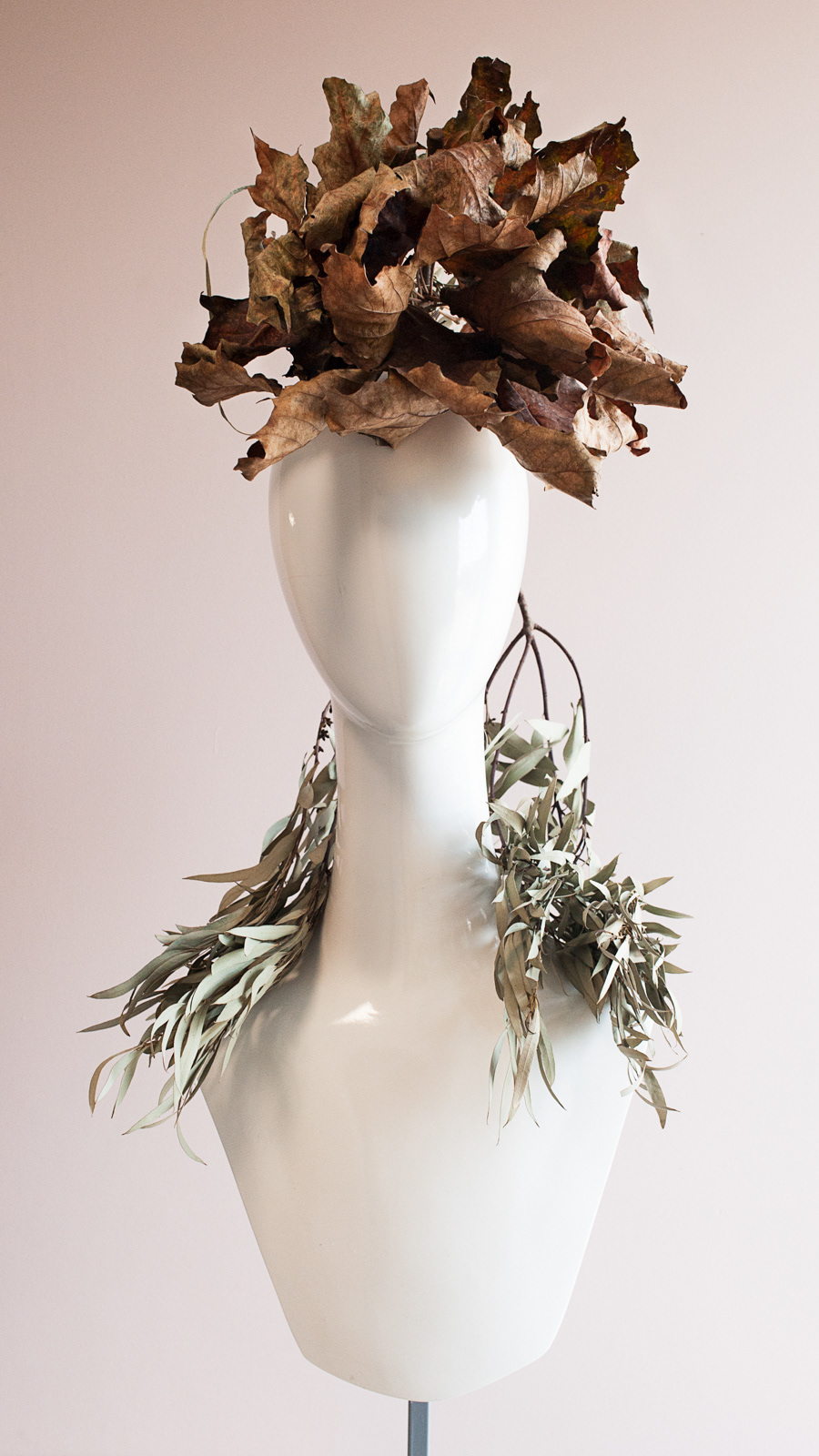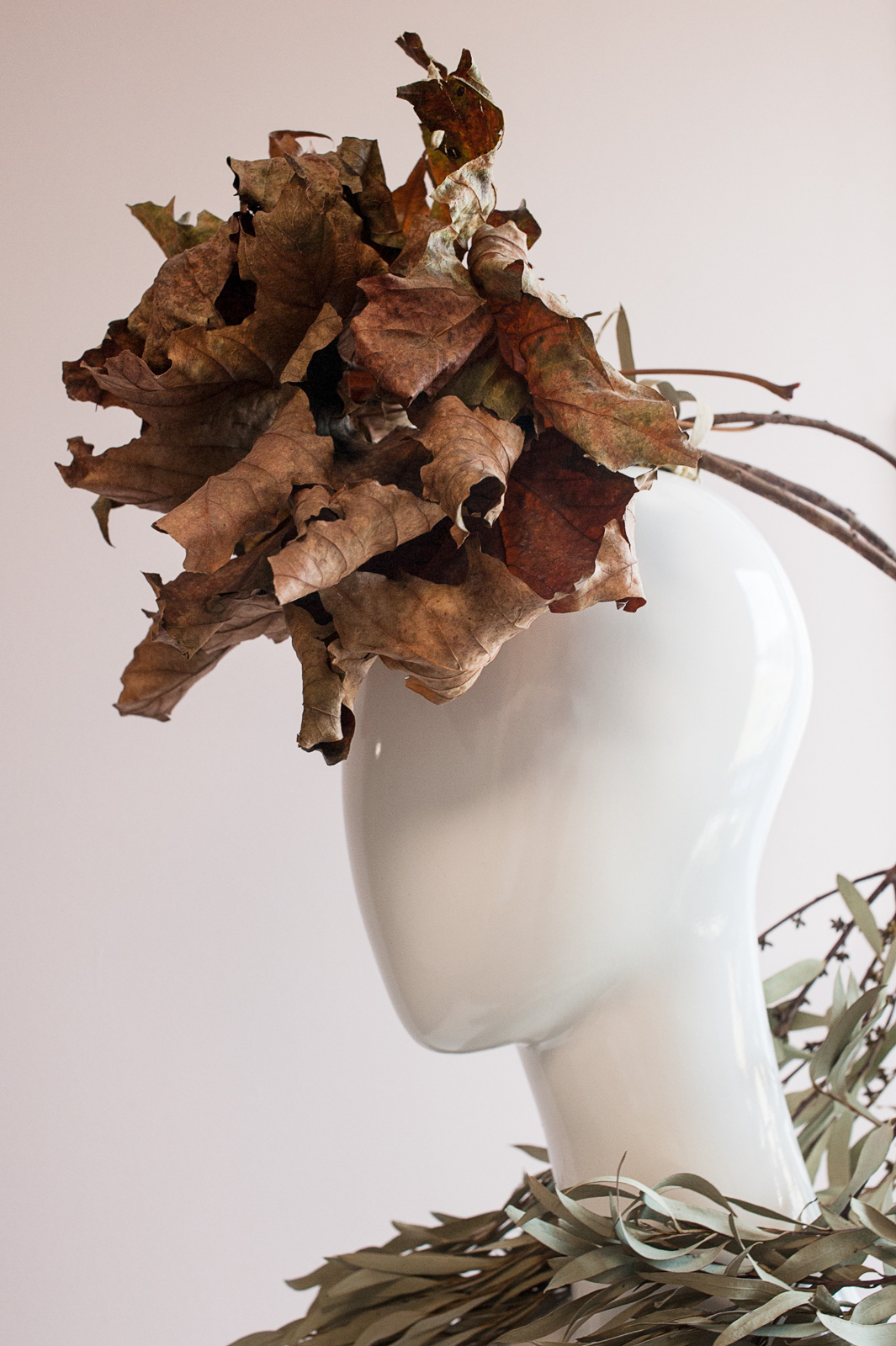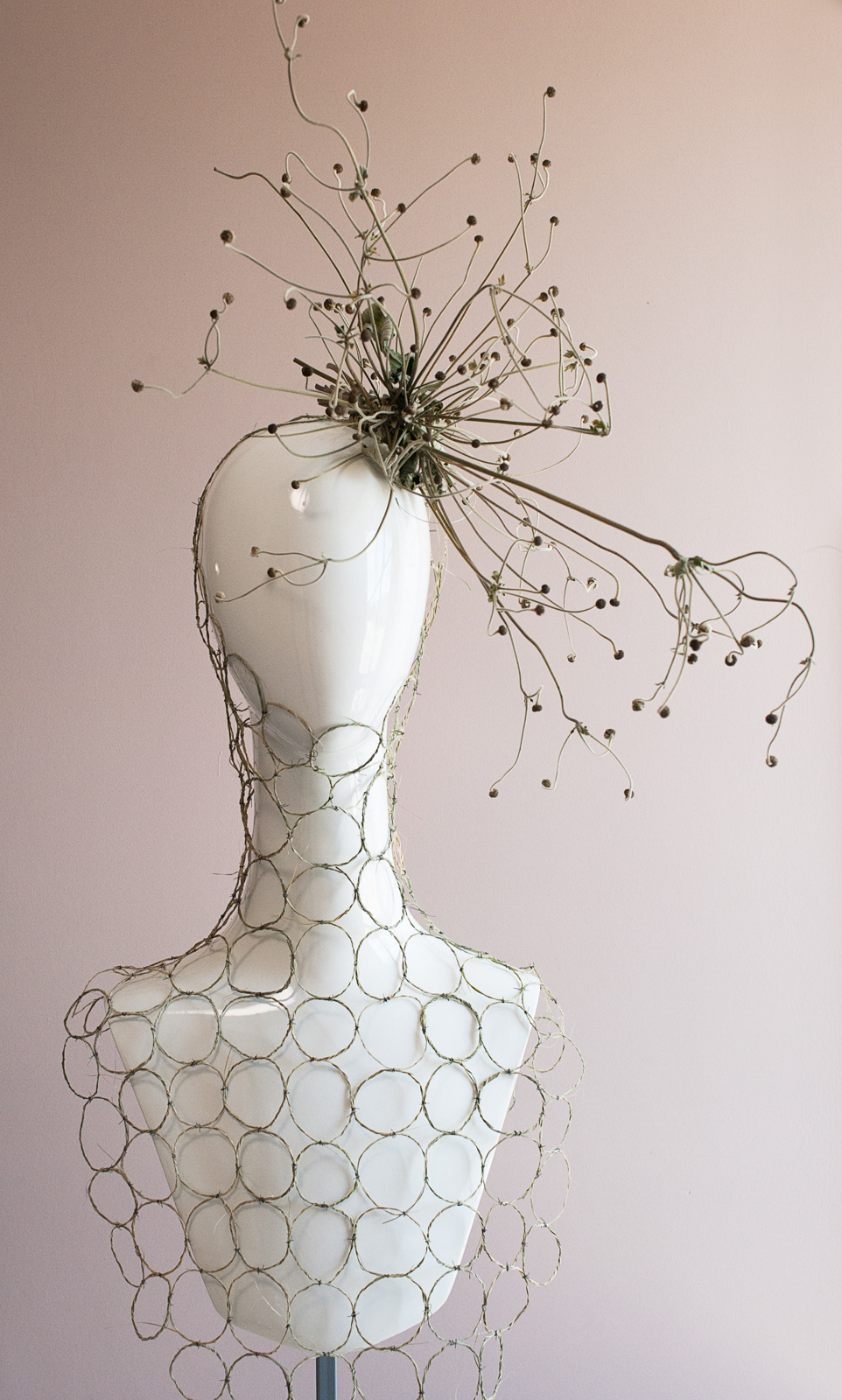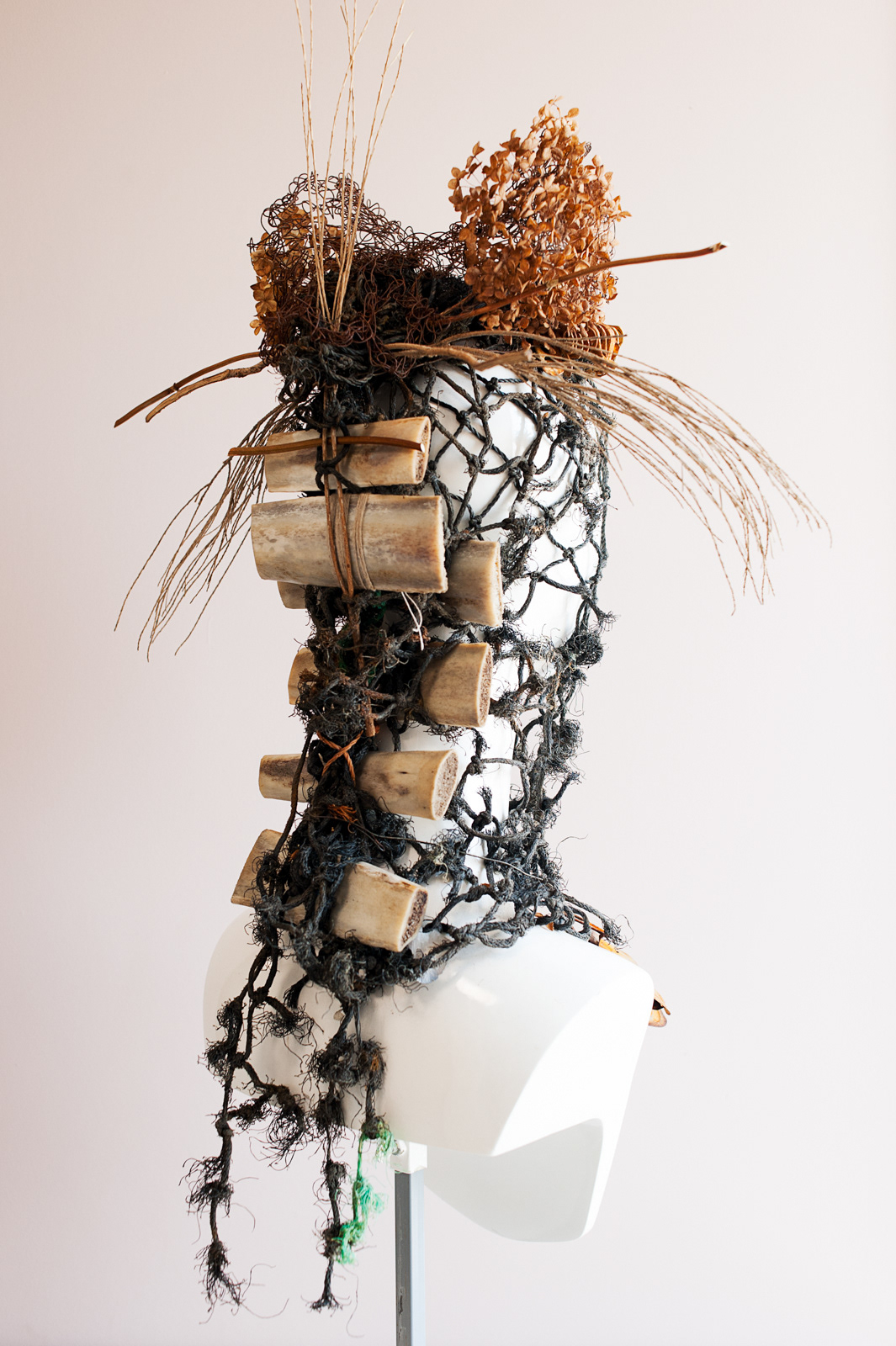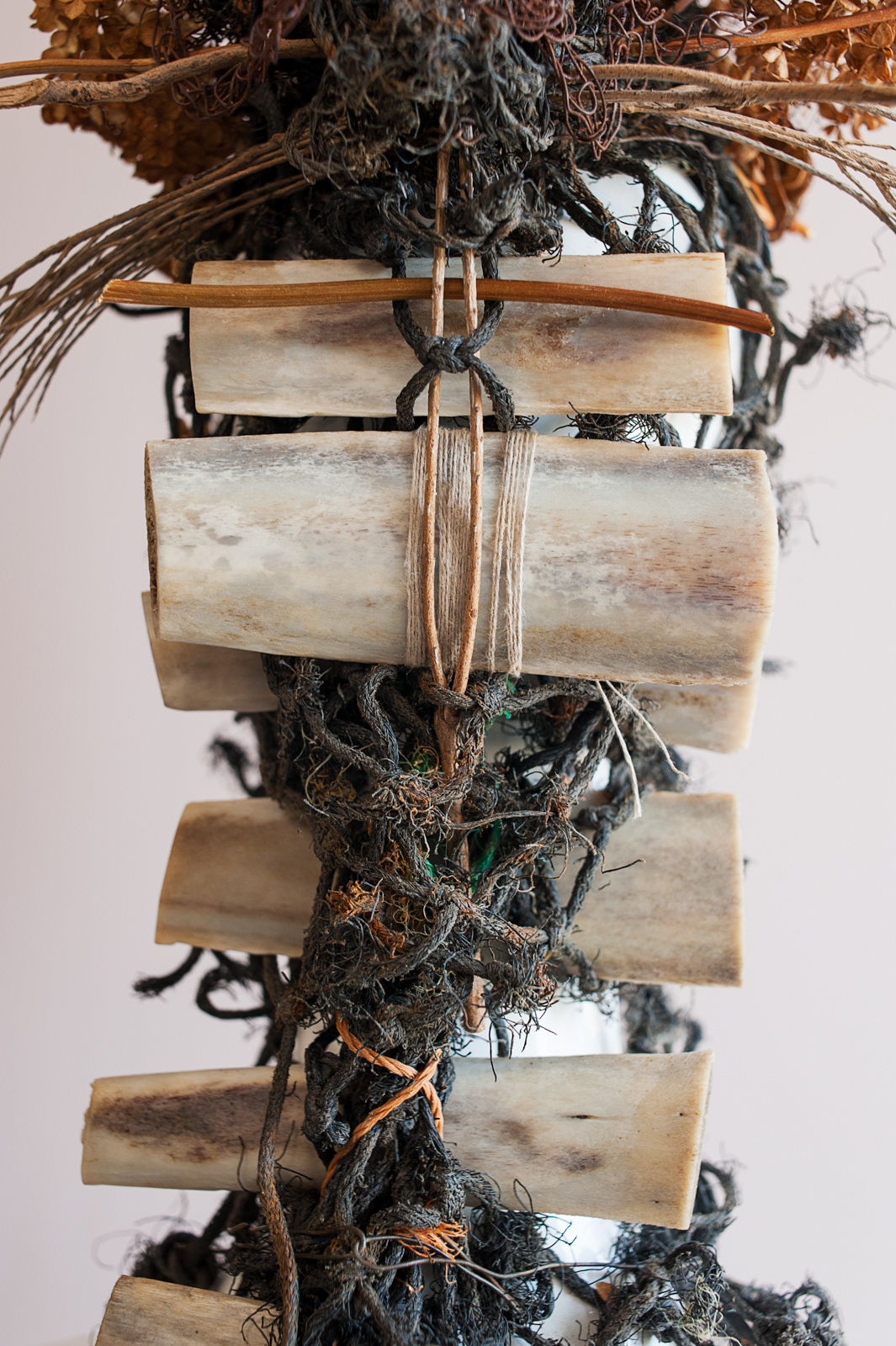 All photographs Jonathan Dredge